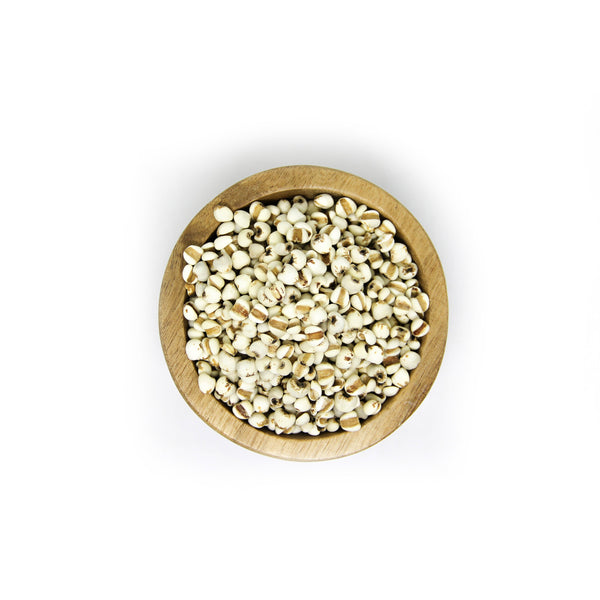 Organic Job's Tear, 10.5oz
Botanical Name: semen coicis
USDA Certified Organic
Ingredients: organic job's tear
Country of Origin: China 
Qualities: Job's Tear is often utilized as TCM as well as a supplementary medical food. Job's tears is a broad-leaved, branched grass. It is native to China, India, Pakistan, Sri Lanka, and Malaysia. It is considered a nutritious health food in Asian countries. The seeds of Job's tears are tear-shaped and come in several colors including yellow, brown, white, and purple. The seeds are sometimes used as ornamental beads. The root and seed of the plant are sometimes used in TCM. 
Common Use: Job's Tears is a cereal plant native to Southeast Asia. The edible part is its soft-hulled grain, which is dried before being sold. The seeds may also be boiled along with water to create beverage product, that is available in the market as a substitute healthy food. 
How to use it: Soak the job's tear in water for 20-40 minutes for them
Storage: keeps in a cool, dry, and dark location.
Disclaimer: This information is for educational purposes only and has not been evaluated by the CFIA or FDA. It is not intended to diagnose, treat, cure, or prevent any disease. This product has been packaged in the facility that does not process any peanuts, tree nuts, wheat, soy, and other potential allergens.
Additional information:
| | |
| --- | --- |
| Weight | 10.5 oz |
| Dimensions | 6.75 × 9 × 2 in |