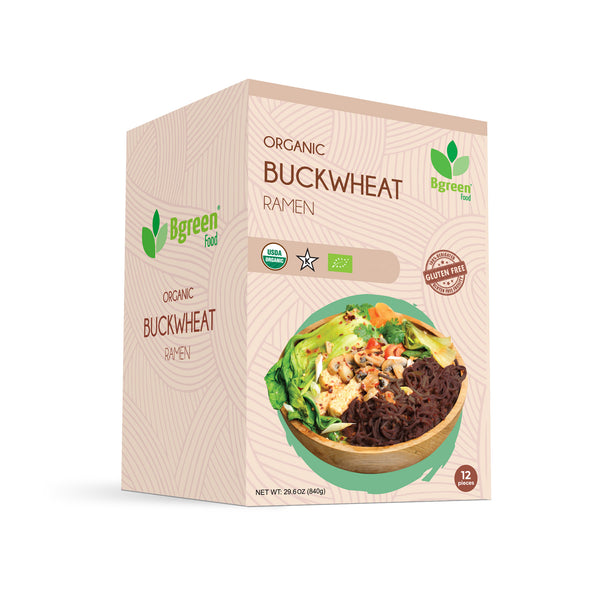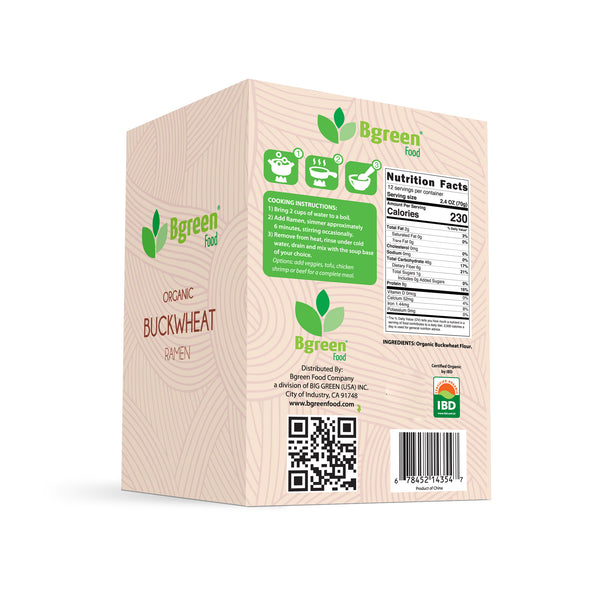 Botanical Name: fagopyrum esculentum
USDA Certified Organic
Ingredients: organic buckwheat flour
Country of Origin: China
Qualities: Despite its name, buckwheat is not related to wheat and is thus gluten-free. Buckwheat is a highly nutritious whole grain that many people consider to be a superfood. Buckwheat is a good source of protein, fiber, and energy. Our organic buckwheat noodle is made with 100% organic buckwheat flour, hence the strong buckwheat taste.
Common use: Buckwheat has more protein than rice, wheat, millet or corn and is high in the essential amino acids lysine and arginine, in which major cereal crops are deficient. Its unique amino acid profile gives buckwheat the power to boost the protein value of beans and cereal grains eaten the same day. Yet, buckwheat contains no gluten—the source of protein in true grains—and is therefore safe for people with gluten allergy or celiac disease.


How to cook: fill a large stockpot with water and bring to a boil, add a pinch of salt and desired amount of pasta and return to a rolling boil, cook for 5-8 minutes or until desired texture. Separate the pasta gently with a fork during cooking to prevent clumping. Rinse it with cold water to firm up the texture. 
Storage: keeps well in a sealed container in a cool, dry, and dark location
Additional information:
| | |
| --- | --- |
| Weight | 9.8 oz |
| Dimensions | 4.5 × 8 × 3.5 in |