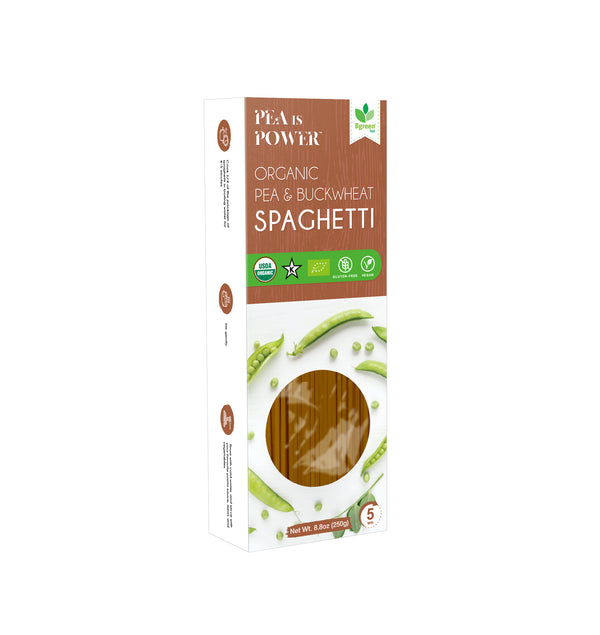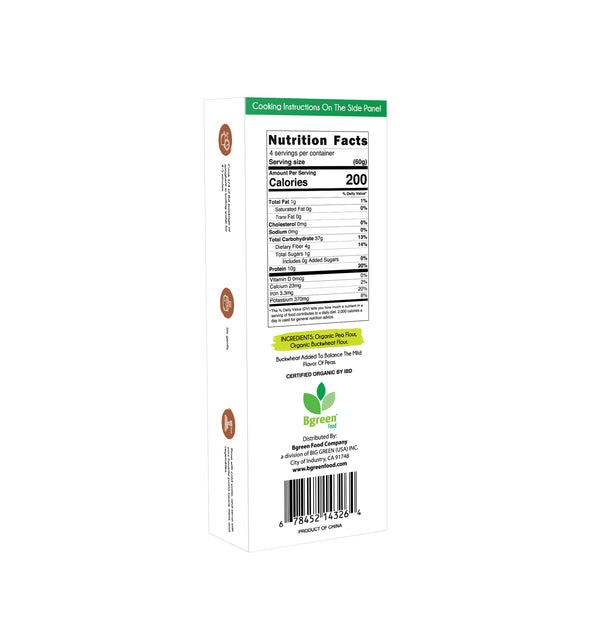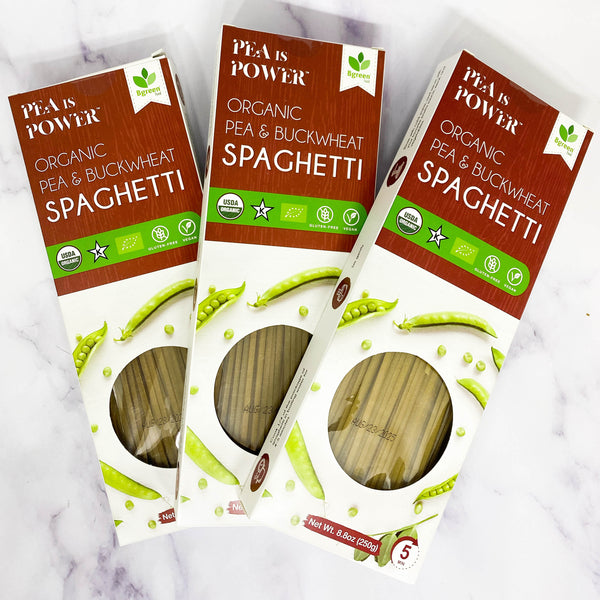 Organic Pea & Buckwheat Spaghetti
🌱 Organic Ingredients: Our pea + buckwheat spaghetti is crafted from the highest quality organic green peas and whole-grain buckwheat. We're committed to providing you with a pasta that's free from synthetic pesticides and GMOs.
🍃 Nutrient Powerhouse: Packed with plant-based protein, fiber, vitamins, and minerals, our spaghetti offers a nutritious and wholesome meal option. It's a delicious way to fuel your body with essential nutrients.
🌾 Gluten-Free Goodness: Our pasta is naturally gluten-free, making it an excellent choice for those with gluten sensitivities or celiac disease. It allows you to enjoy pasta without any worry about gluten-related discomfort.
🌿 Clean and Simple Ingredients: We keep it simple and natural. Our pea + buckwheat spaghetti contains no artificial additives or preservatives, allowing you to create wholesome meals without compromise.
👩‍🍳 Culinary Versatility: Get creative in the kitchen with our versatile pasta. It pairs seamlessly with a variety of sauces, from classic tomato-based to creamy pesto, and complements a wide range of ingredients, such as vegetables, proteins, and herbs.
🍴 Quick and Convenient Preparation: Enjoy the ease of a quick meal without sacrificing quality. Our pea + buckwheat spaghetti cooks up in minutes, making it a convenient choice for busy households.