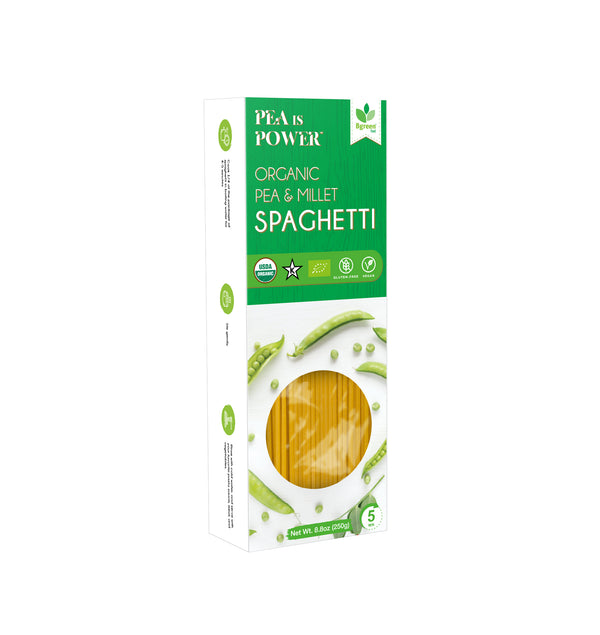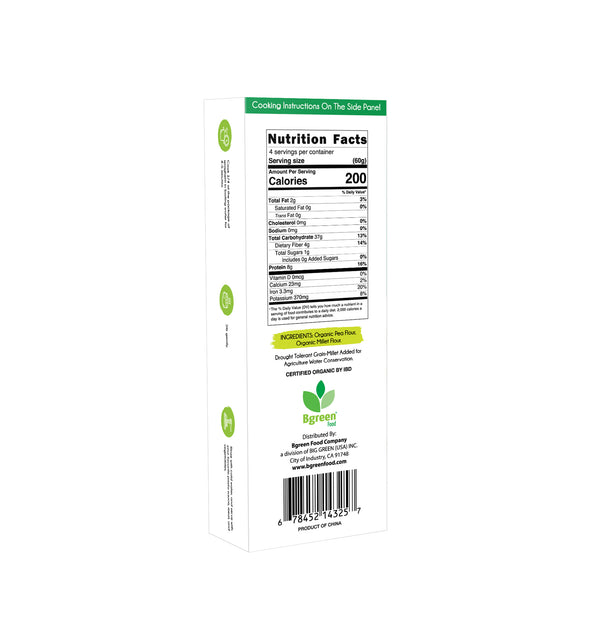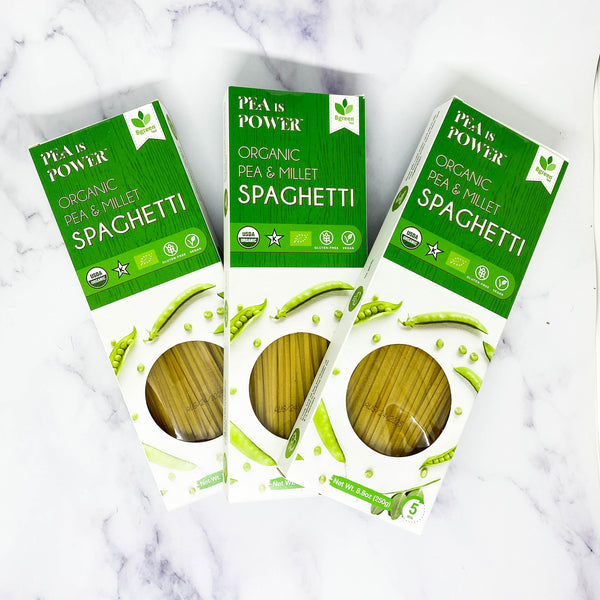 Organic Pea & Millet Spaghetti
🌱 Organic Ingredients: Our pea + millet spaghetti is crafted from the finest organic green peas and millet grains. We've carefully sourced these ingredients to ensure you enjoy a pasta that's free from pesticides and genetically modified organisms (GMOs).
🍃 Nutrient-Rich Goodness: Packed with plant-based protein, dietary fiber, and essential vitamins and minerals, our spaghetti offers a wholesome and nutritious meal option. It's the perfect way to sneak in more nutrients into your diet.
🌾 Gluten-Free & Allergen-Friendly: Our pea + millet spaghetti is naturally gluten-free, making it an excellent choice for those with dietary sensitivities or celiac disease. It's also free from common allergens like wheat, soy, and dairy, ensuring everyone can savor its deliciousness.
🌿 Clean Eating: Say goodbye to artificial additives and preservatives. Our pea + millet spaghetti is a clean and pure pasta option, allowing you to create healthy, flavorful dishes without compromising on your dietary values.
👩‍🍳 Versatile Culinary Canvas: Get creative in the kitchen with our versatile pasta. It pairs beautifully with a variety of sauces, from classic marinara to creamy pesto, and complements a wide range of ingredients like veggies, proteins, and herbs.
🍴 Easy and Quick Preparation: Enjoy the convenience of a quick meal without sacrificing quality. Our pea + millet spaghetti cooks up in just minutes, allowing you to whip up a delicious and nutritious dinner in no time.